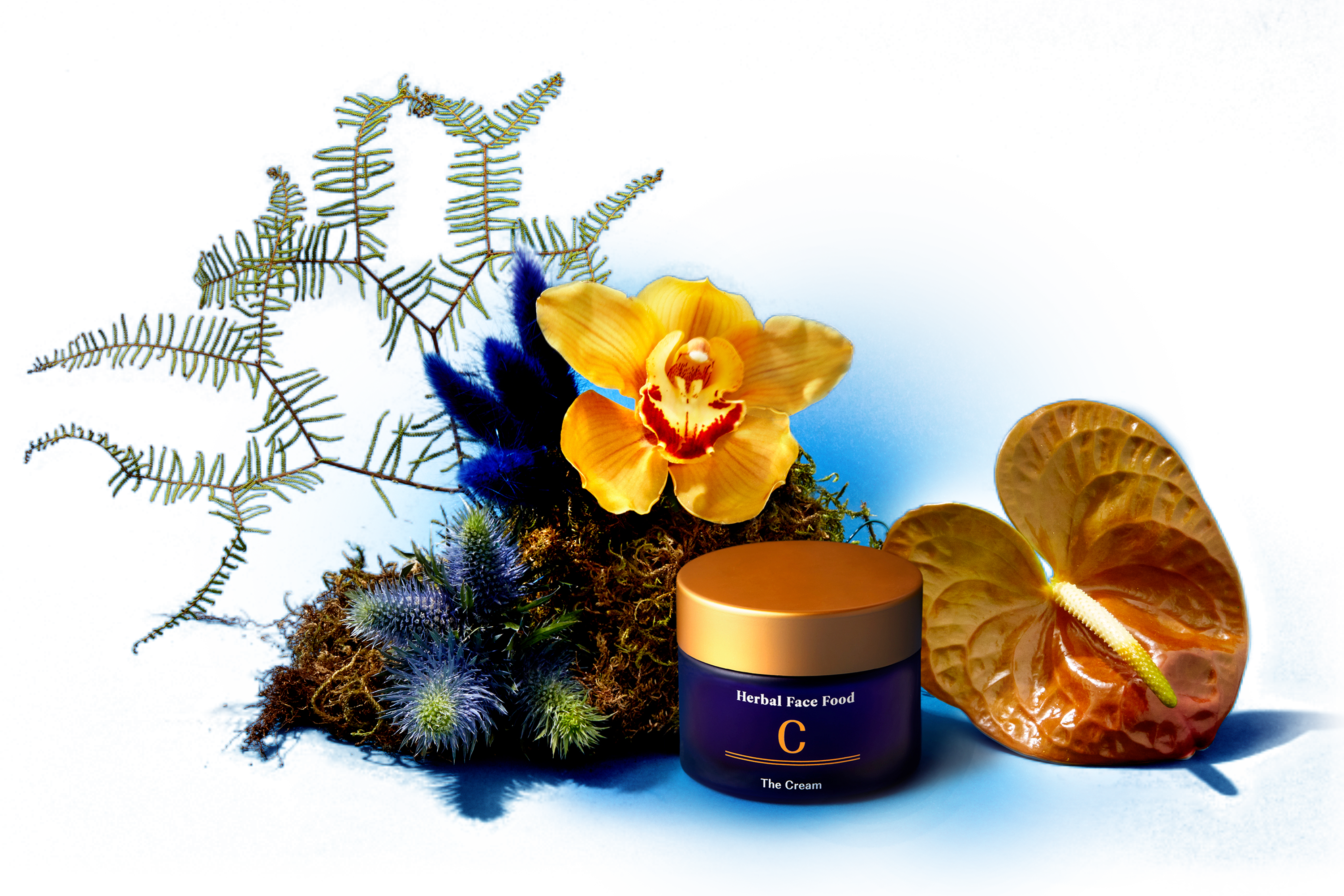 The Cream is the most potent moisturizer ever tested. The Cream contains 102 of the planet's most powerful Anti-Aging botanicals. The Cream is the world's first and only edible, 100%, plant-powered 50+ SPF moisturizer.


Size: 50ml

Introducing: A groundbreaking, game-changing new entry into the world of skincare.
Coveted.
Worshipped.
Whispered about.
The Cream Changes Everything.

We're excited to introduce to you, The Cream. The transformational moisturizer that will start it all.

The Cream is the most potent moisturizer ever tested on a SHMI (Skin Hydration Measurement Instrument). The Cream contains 102 of the world's most powerful Anti-Aging botanicals including the top 20 rarest, most expensive plant concentrates on the planet. In addition, The Cream is the world's first and only edible SPF with a protection rating of 50+ accomplished 100% by plant power.

Our utterly sumptuous, super-charged cream delivers constant, sustained hydration, deploys potent anti-aging, self-healing plant science technology and repairs and strengthens the skin barrier. You'll experience instantly soft, supple and youthful-looking skin. Your skin will feel firmer, lines and wrinkles are visibly diminished, and dryness, dullness, damage will disappear.

KEY BENEFITS
• Intensely hydrates, soothes, and restores dry, stressed skin.
• Provides immediate and long-lasting skin relief, and nourishment.
• Reduces redness and calms signs of inflammation.
• Helps rebuild and strengthen the skin barrier.
• Boosts elasticity for a firmer, revitalized complexion.
• Helps to reduce the appearance of fine lines, wrinkles, and hyperpigmentation.
• Nourishes and strengthens the skin for a healthy, more radiant complexion.
• Protects against moisture loss and damage from environmental aggressors.

VISIBLE RESULTS
• 100% agree skin feels instantly moisturized, hydrated, nourished and replenished.
• 100% agree visible signs of inflammation and irritation are immediately soothed.
• 100% agree skin looks and feels healthier.
• 99% agree skin looks and feels softer and smoother.
• 99% agree skin looks radiant and glowy.

HYDRATION
Skin hydration improved by 188.47%
Transepidermal water loss was reduced by 31.48%

Glow
Skin tone looked 340.73% more even
Skin looked 331.66 %more radiant
Hyperpigmentation was visibly reduced by 69.67%

LINES & WRINKLES
Fine lines were visibly reduced by 87.50%
Wrinkles were visibly reduced by 69.22%

FIRMNESS & ELASTICITY
Skin elasticity improved by 47.33%
Skin firmness improved by 55.86%

TRIAL Participants
12-week Trial of 30 women aged 18-70

*Special Note: The Cream is 100% plants and does not use any chemical ingredients to emulsify or solidify the formula. When The Cream is subjected to intense heat it can melt. If your product does melt, simply store in a cool area, such as the refrigerator until solid and continue use. Texture will change throughout the cooling process but it will maintain all of its potency and effectiveness.

**SPF Special Notice: The Cream has a 50+ SPF rating according to our internal testing, studies and documentation. External 3rd party studies are currently processing and will be available in the near future once testing is completed.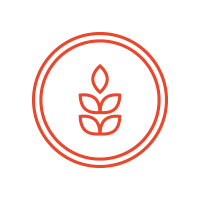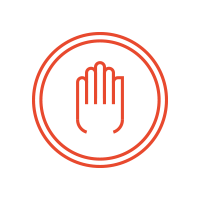 • Anti-Viral
• Anti-Aging
• Anti-Bacterial
• Anti-Fungal
• Anti-Microbial
• Anti-Inflamatory




• Dullness/Dryness
• Anti-Aging
• Damaged Skin Barrier
• Fine lines and wrinkles
• Dark Spots
• Irritation/Inflammation
• Uneven tone, rough and crepey skin
• Scarring, Blemishes and Stretch Marks
• Sunburn/Sunblock (SPF 50+)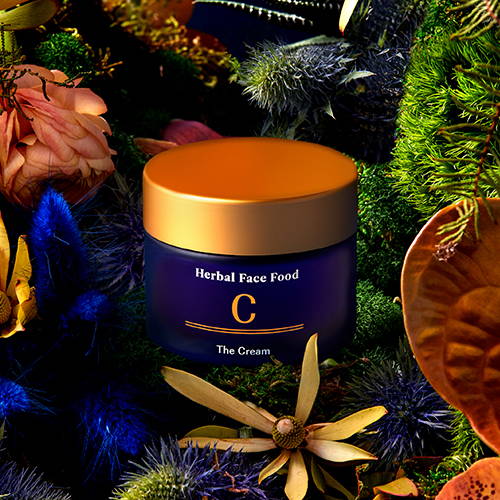 Cleanse with our facial and body bar, The Cure Soap X, and then pat dry and apply The Serum to dry skin, allow it to fully absorb, and then apply The Cure to specific areas of concern as a spot treatment. Massage The Cream in hands, then glide onto the face and neck. Use AM & PM.


Aloe Barbadensis Leaf Extract (Aloe), Simmondsia Chinensis Seed Extract, (Jojoba)
Haematococcus Pluvialis Extract, (Astaxanthin), Helichrysum Stoechas Flower Extract (Helichrysum), Lavandula Angustipolia Flower/Leaf/Stem Extract (Lavender), Origanum Vulgaris, Flower Extract (Oregano), Eugenia Caryophyllus (Clove), Thymus Vulgaris Flower/Leaf Extract (Thyme), Commiphora Myrrha Leaf/Cell Extract (Myrrh), Jasminum Officinale Flower/Leaf Extract (Jasmine), Vetiveria Zizanioides Root Extract (Vetiver), Cananga Odorata Leaf Oil (Ylang ylang), Pogostemon Cablin Leaf Extract (Patchouli), Santalum Album Extract (Sandalwood), Elettaria Cardamomum Seed Extract (Cardamom), Citrus Nobilis (Mandarin), Citrus Medica Limonum Leaf Peal Stem (Lemon), Melaleuca Alternifolia Leaf Oil (Tea Tree), Leptospermum Scoparium Leaf Extract (Manuka), Eucalyptus Globulus Leaf Oil (Eucalyptus), Daucus Carota Sativa Seed Oil (Carrot Seed), Achillea Millefolium Extract (Blue Yarrow), Rosmarinus Officinalis Leaf Oil (Rosemary), Cinnamomum Zeylanicum Leaf Oil (Cinnamon), Melissa Officinalis Leaf Oil (Melissa), Melaleuca Viridiflora Leaf Oil (Niaouli), Cymbopogon Flexuosus Leaf Oil (Lemon Grass), Vanilla Planifolia Bean Extract (Vanilla), Cinnamomum Cassia (Cinnamon Cassia), Mentha Piperita (Peppermint), Citrus Bergamia (Bergamot), Salvia Officinalis (Sage), Laurus Nobilis (Laurel Berry), Illicium Verum (Star Anise), Hyssopus Officinalis (Hyssop), Satureja Montana (Winter Savory), Eucalyptus Polybractea (Blue Malle Eucalyptus), Boswellia Carterii (Frankinsence), Croton Lechleri (Dragon's Blood), Callitris Intratropica (Blue Cypress), Michelia Champaca (Champaca Oil), Polianthes Tuberosa (Tuberose), Ormenis Mixta (Wild Chamomile), Plumeria Rubra (Frangipani), Rose Damenscena (Rose), Rosa x damascena Mill. (Rose Otto), Citrus Aurantium (Neroli), Fucus vesiculosus L. (Seaweed), Inula Graveolens (Elecampane), Angelica Archangelica (Angelica Root), Bakuri Butter, Cupuaçu Butter, Muru-Muru Butter, Tucumã Kernel Butter, Ucuuba Butter, Mafura Butter, Kokum Butter, Raspberry Seed, Rubus Idaeus, Muscadine, Vitis Rotundifolia, Calendula, Calendula Officinalis, Sal Butter, Green Coffee, Rice Silica Extract, New Zealand Honey (Leptospermum scoparium), Tumeric co2 (Curcuma longa), German Blue Chamomile, Wild Chamomile (Matricaria Recutita), Mugwort (Artemisia Herba Alba), Green Tea (Camelia sinensis), Gotu Kola (Centella Asiatica), Rhiodiola (Rhodiola Rosea), Ai Ye (Artemisia Argyi), Yerbamate (Ilex paraguariensis), Guayusa Leaf (Ilex guayusa), Sunflower Extract, Castor Oil, Guar Gum, Ginseng Extract, Coconut Butter, Triphala Extract, Red Clover Extract, Trifolium Pratense, Horse Tail Extract (Equisetum Arvense), Sumac Berry Extract (Rhus Coriaria), Kelulut Honey, Acacia Honey, Tualang Honey

View Research →