VOGUE-Approved Beauty Product

The most potent Anti-Aging, Multi-Correction, Anti-Viral skincare product on the market. Period.

Herbal Face Food isn't a magic potion, it's simply the best of plant science at work. No fillers, no chemicals, no BS. Our powerful, potent serum is packed with anti-oxidants and phytonutrients that heal your skin at the cellular level from the outside in, and address the top signs of aging in 3 days or less (no kidding).


Let's face it: for years, the cosmetic industry has been feeding us chemicals wrapped in pretty packaging with the promise of results.
Even the natural alternatives are so watered down, they're ineffective. The truth is, the most effective compounds are grown, not manufactured. But that doesn't mean all plants are created equal — it's the right plants, from the right place, in the right concentration that make all the difference. At Herbal Face Food, we're here to prove the real power of plants through our raw active formulas. Finally, skincare you can feel good about and results you can't deny. It's time to take back your skin.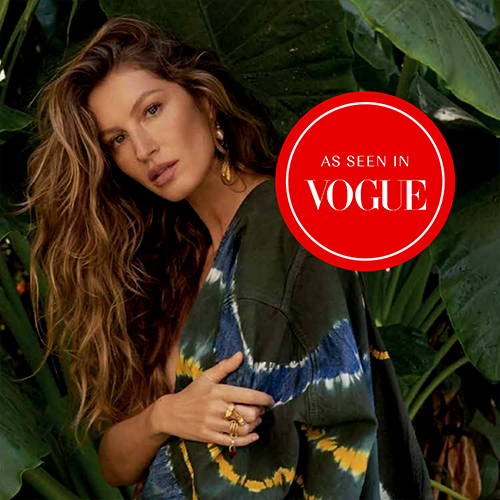 Supermodel Gisele Bündchen is featured on the Cover of Vogue wearing Herbal Face Food



The Serum To End
All Serums

Herbal Face Food contains 50 of the world's most powerful botanicals including the top 20 rarest, most expensive plant concentrates on the planet. No other Anti-Aging, Multi-Correction serum on the market even comes close.


You will feel our live ingredients at work. An activating flush and invigorating tingle are evidence of your skin healing at the cellular level and years of damage reversing.

Give us your oily, dry, sun-damaged, young or aged skin. Our unique formulation of anti-oxidants and phytonutrients address a plethora of skin conditions. Some people report results in as little as 3 hours (seriously).



Plants In All Their Glory

We are NOT plant-based, we are 100% plant powered. Our unique blend of organic ingredients are never heated or messed with, they are wild harvested from rare and remote corners of the globe.

"Plants are the original Scientists. Plants are the ancient Estheticians."